Heart, Head and Hand – the 21st century premiere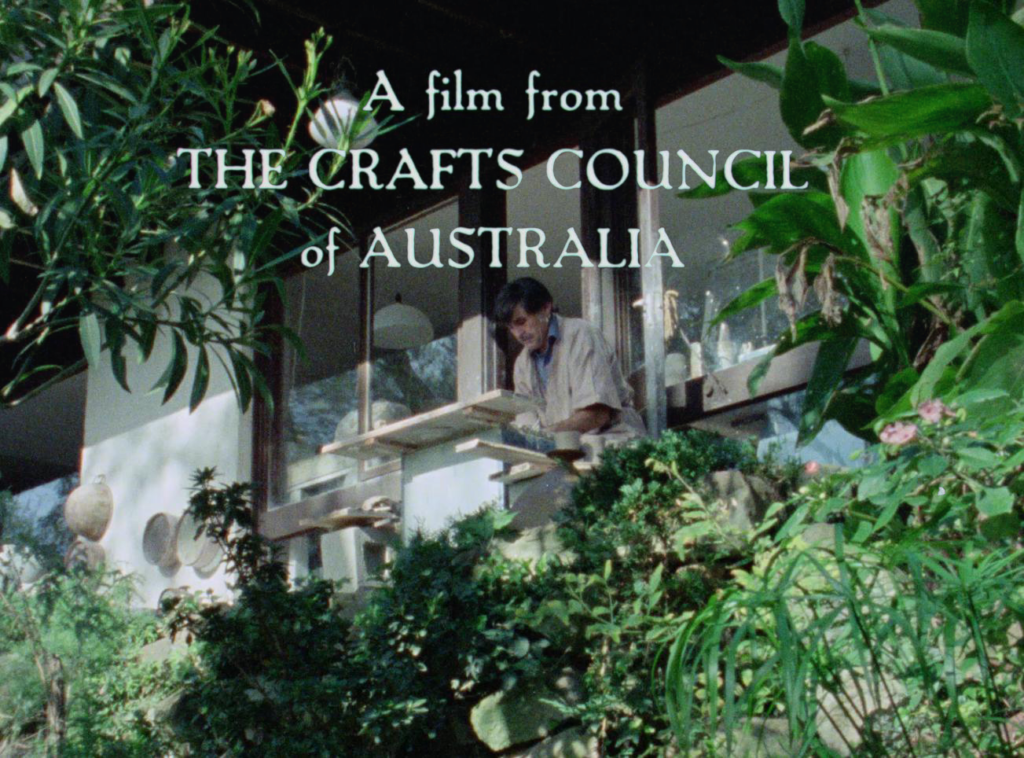 Join us to celebrate the recovery of a precious moment in Australian craft history.
In the late 1970s, the Crafts Council of Australia commissioned a series of extraordinary short films about Australian craftspersons. These included leading directors of the time, such as Peter Weir and Gillian Armstrong. These are currently stored in the National Film and Sound Archive. World Crafts Council – Australia is seeking your support to help digitise these so they can be seen by us today and for future generations. These films are a powerful testament to the value of craft in Australian culture.
"Heart, Head and Hand" (1979) is 20-minute documentary featuring scenes from the life and work of potter Peter Rushforth. "This film shows how Rushforth's philosophy and strong belief in craft as a way of life has reached all those with whom he had been in contact, and the respect and admiration in which he is held both personally and professionally by students, colleagues and friends."
The screening will be followed by a discussion including Janet DeBoos, who features in the film.
Join us to witness the recovery of this magical history and help support our craft heritage.